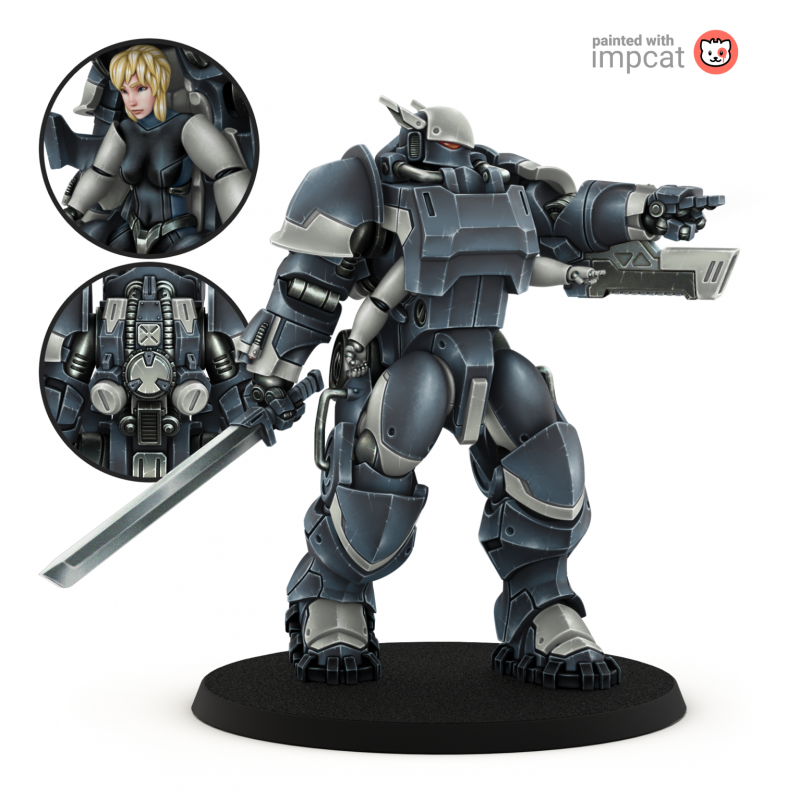  
'Iron Maiden' Mech Warsuit
3D printable STL files for the 'IRON MAIDEN' MECH WARSUIT model.
The 'IRON MAIDEN' Warsuit is a multi-pose SciFi-themed tabletop miniature that was designed to be as modular as possible.
The model is optimized for 28mm scale gaming, giving the warsuit a total height of ca. 60mm when standing upright.
This item comes with:
• 49 individual STL files that give you maximum flexibility in setting up a pose, including a print file for a solid 50mm diameter base
• An assembly instruction PDF that explains the basic assembly steps in detail
The STL files come as pre-supported, as well as unsupported variants, giving you the option to set up your own print settings.
Total file size: 647MB 
After completing the payment process, you will receive an email with the download link to this product.
Important Note: By purchasing this item, you will receive the STL files that allow you to 3D print this model yourself, not an actual physical model.